Arte o Scienza? | Art or Science? contest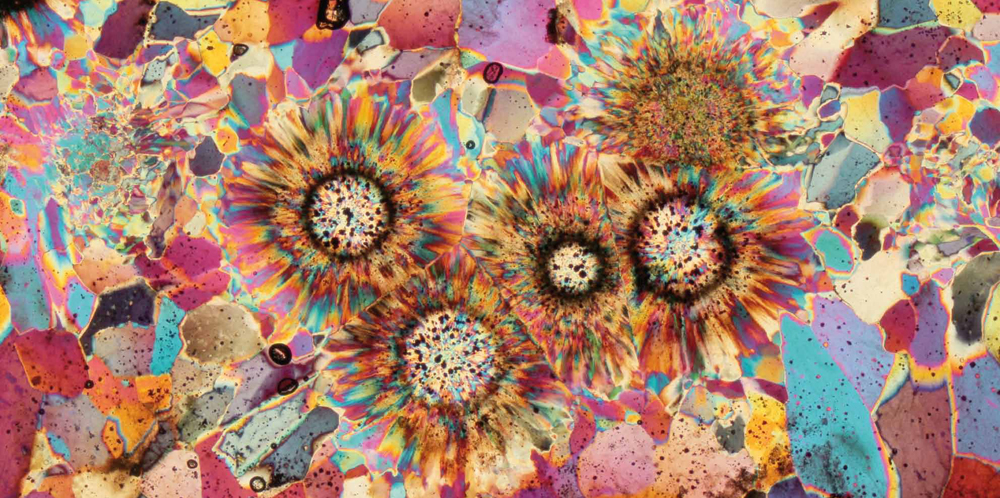 Energia della Terra | Earth's energy by Bernardo Cesare
A a photomicrograph of a thin section made from volcanic rock, "Ocean Jasper" type of rhyolite. The rhyolites derived from the cooling of the lava after the eruption. This image is a photography.
Carbonio ed Energia | Carbon and Energy by Bernardo Cesare
Thin section of a granulite from the Kerala (South India). Photographed under a polarizing microscope. In this photo you can see the black bars of graphite (Carbon).
Energia (libera) | (Free) Energy by Bernardo Cesare
Thin section of agate from Brazil photographed under a polarizing microscope.The agates are formed as deposits of microcrystalline Quartz. Minerals are solid state materials and their behavior is governed by the laws of thermodynamics. During the crystallization, the rock tends to reach the lowest level of free energy, which can manifest in the form of crystals.
source:
Arte o Scienza? immagini di energia | Art or Science? images of energy – photography context
The competition was born last year and it was created by Università degli Studi of Trieste, in collaboration with Immaginario Scientifico, Sincrotrone Trieste S.C.p.A.
AUTHOR: admin
POSTED: 20th August 2012