I introduce myself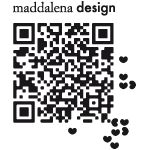 Hello. My name is Maddalena Mometti and I am a Ph.D. student in Design Sciences of IUAV university of Venice.
I stated this blog to share imaginary and suggestions about energy.
Look at the ABOUT page, to see the aim of my project.
I am looking forward to hear from you!
AUTHOR: admin
POSTED: 30th May 2012