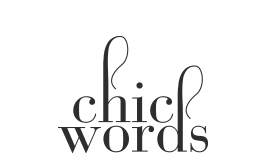 STYLE FOR SMART & CHIC SOULS
Campo Santa Margherita, the events mixer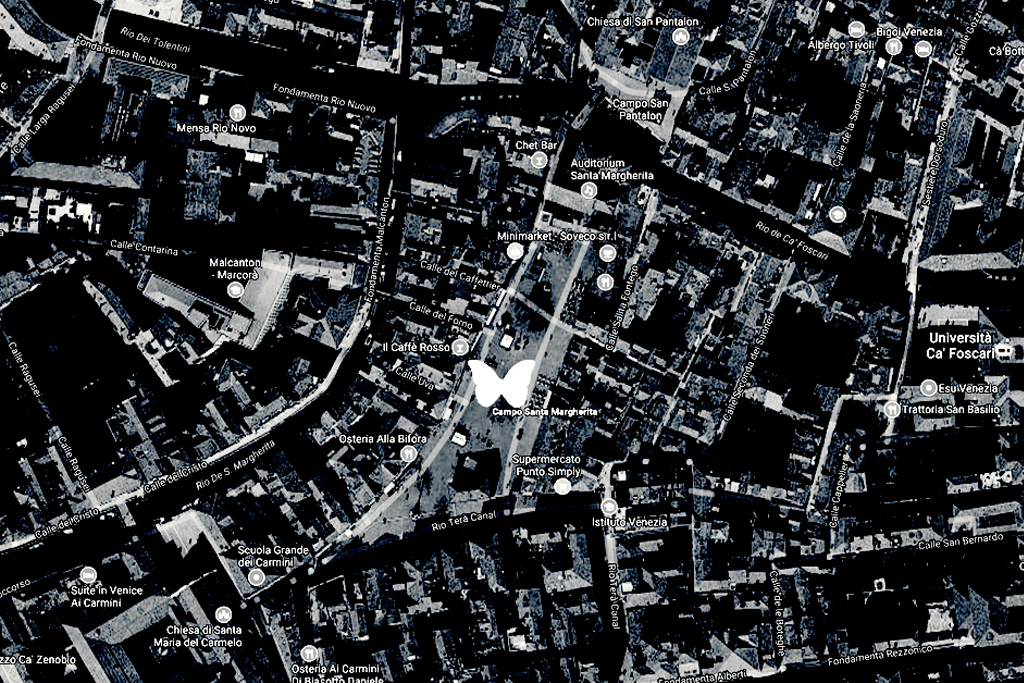 Unexpected encounter
---
Campo Santa Margherita is for me the place of unexpected encounters.
Situated between the Frari area, the headquarters of the Ca 'Foscari University and the detached offices of design departments at Iuav University, every time I pass through it or walk close to it, the course of my day is divided in parallel paths towards other dimensions of my professional and personal life.
It works a bit like a magic box, able to mix events of an ordinary morning, adding new and often funny elements.
I never thought too much about the frequency with which this happens but this morning it worked again and in flashback I remembered all the previous occasions where the magic had effect.
The day began with a meeting at the university secretary in oder to discuss the project of a new master in technology and design. I did not suspect anything, even though already on the way to arriving there, an activating element for new perspectives had already occurred: the power cable of my iPhone broke and I found myself with the phone nearly rundown and a beautiful but useless powerbank in the bag.
I had to postpone my morning phone calls, and I must say that with the crystal clear light of today and the warm August sunshine strolling while savoring the landscape was a pleasant diversion.
When the meeting ended, and finding no one in the faculty having my own cell phone model, I found myself forced (but also free) to rethink the programs I had done for the second part of the morning, unable to contact people with whom I wanted to set an appointment.
Then I listed the things to do: work commitments and preparations for the imminent departure for the holidays. And I ended up reviewing my priorities. Finding a new power cord was definitely the most important thing in order to reconnect with the world.
While I was going to a store of mobile phones, just behind Calle Larga Foscari, I received through WhatsApp a photograph of Campo Santa Margherita.
Initially I guess it was a mistake: maybe one colleague was give directions to reach our office at a customer. And I was distracted by remembering where the shop was. Then I thought, "Did anyone see me pass by?" And I turned back to see if some friends were following me from afar. Nothing.
Then I looked better at the sender and it seemed even stranger to me: a person I had not seen for a long time and who was thousands of miles from Venice …
"Ah no, I understood! He wants to tell me he's in town. This is the meaning of the photo!"
But he did not know that, at the same time that he had taken that photo, I was 5 minutes walk to Campo Santa Margherita.
And so in a moment I found myself drinking an early spritz and immersed in a talk and stories interrupted several times in the same place in previous years.
One of parallel life mixed with my present life. Along with a friend I wore clothes that I did not wear for a long time. News of far-off countries but also familiar arguments that I had almost forgotten to be so familiar now that other events and different routines have been introduced in my new life.
Really a pleasant surprise!
Returning home, I promised to walk close to that place more often. Every time my day will need to be mixed with new elements.
P.S. This is an aspect of Venetian glamor.
A graphic elaboration of a Google Maps' screenshot by Maddalena Mometti