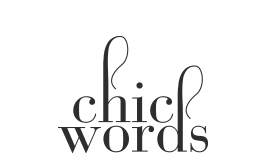 STYLE FOR SMART & CHIC SOULS
Venetian Diaphanous: the White of Venice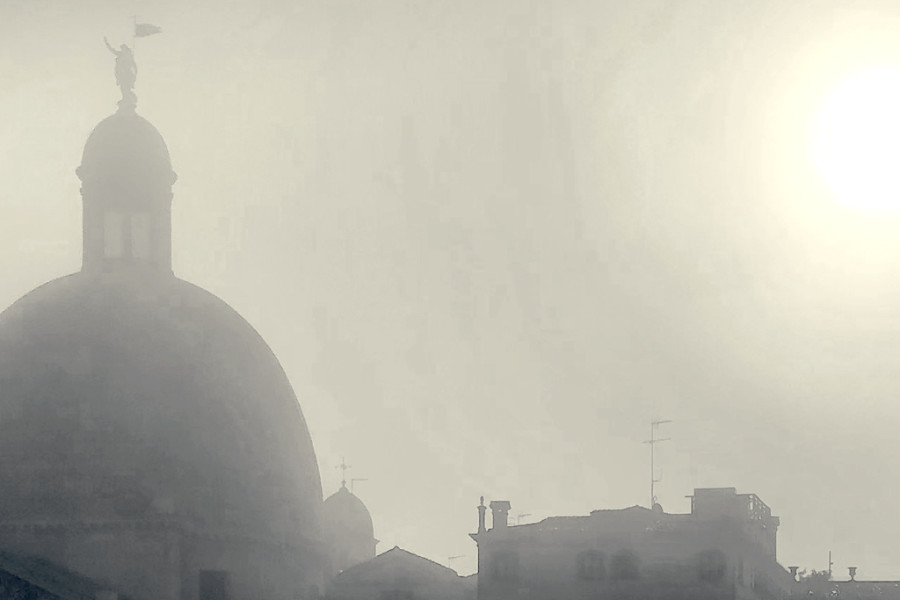 I have long been undecided about which photography to use as the cover of this new-born year. I wanted something absolutely elegant and representative of the new perspectives for the future that every beginning brings with it, but without betraying the essence of the city that is scenery for Chic Words.
So I started to review all the shots I had made in recent months and I had not yet shown you.
I was attracted by an image of the Calle di Santa Croce, seen from S. Lucia Station, where a precious lace of mist covered the dome of S. Simeone Piccolo Church.
How could I not have mentioned him so far among these digital pages? Mr. Nebbia, with its unmistakable style, was born in Venice, but loves to frequent circles of creative Londoners and Americans, but always maintaining his own way of being completely personal. And if you pay attention, you may often hear him sing a verse from his favorite song: "It takes a man to suffer ignorance and smile. Be yourself no matter what they say … "
A precious lace of mist
covered the dome of S. Simeone Piccolo Church
---
Mr. Nebbia contributes enormously to the >>> Venetian Glamour, going to create one of the many nuances of the Venetian White and to enrich with mystery the >>> Venetian Diaphanous. In the winter days, when walking through the streets, even for those in love with Venice like me, becomes an effort of will and determination, his ability of transformation that he knows how to apply to the living rooms of Mrs. Laguna is an irresistible push to go out and find out which new effect or choreography he put in place.
There are occasions in which he poses only a light sugar veil over the lagoon waters, others ones in which he tries to create walls of vaporous ice to indicate new paths to follow, other times he builds iridescent infrastructures to amuse the boatmen … If you want create a really special event in Venice, he is absolutely your man!
Happy 2019 to all Smart & Chic Souls! And let it be a 2019 colored by Venetian White!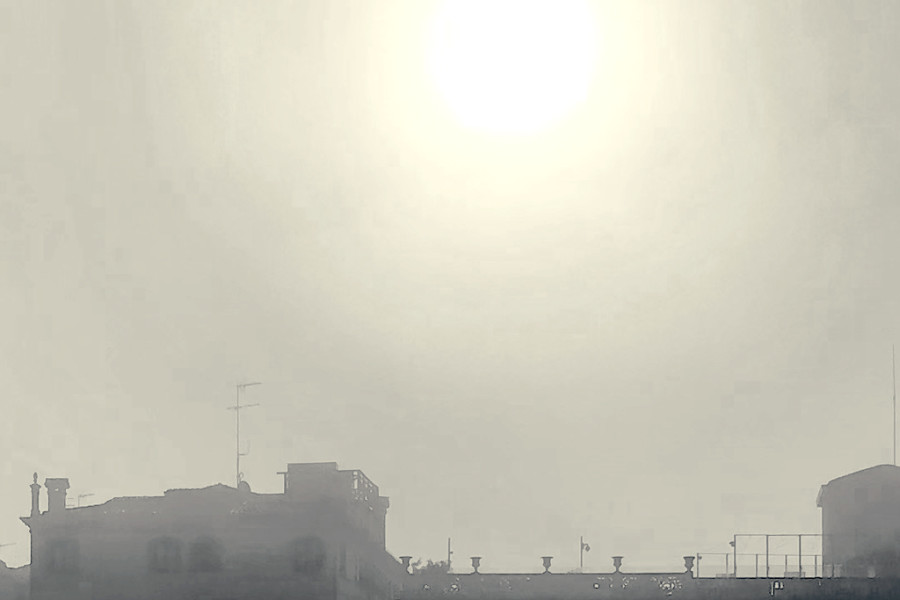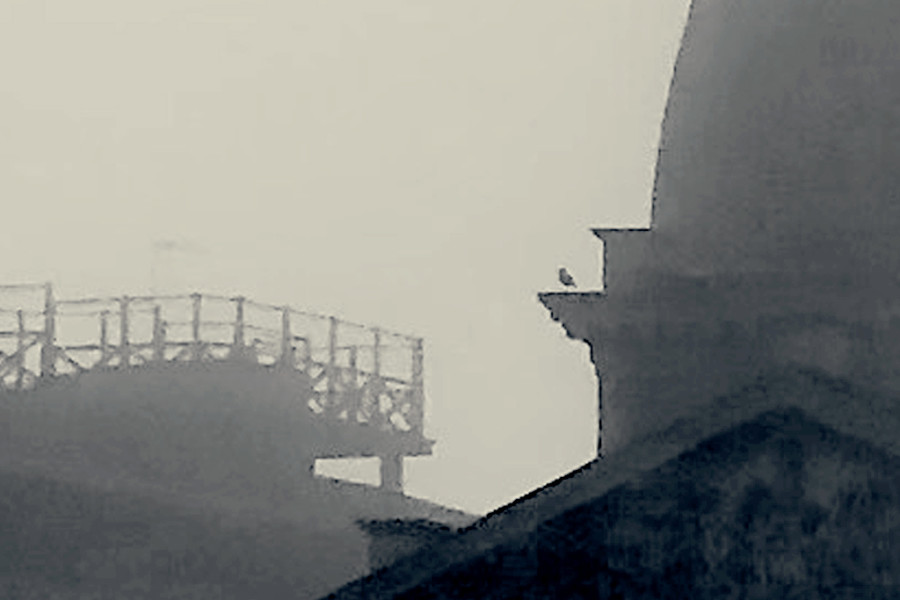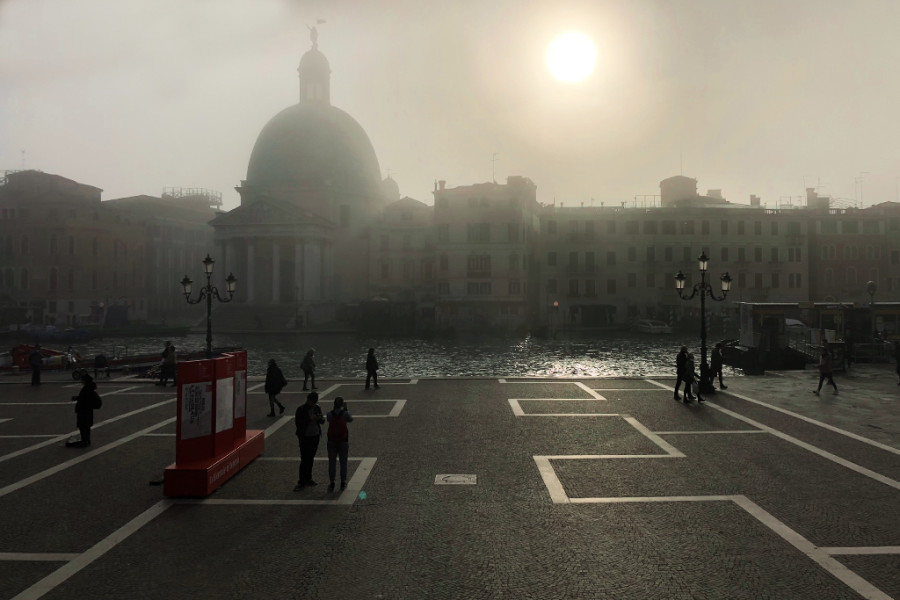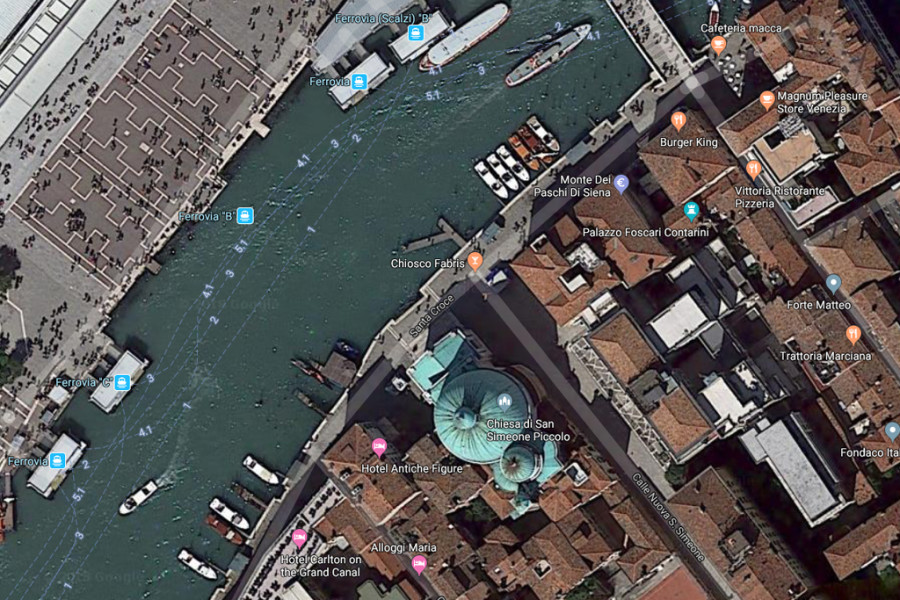 Post correlati
---
>>> Venetian Diaphanous
This post explains what Venetian Diaphanous is and how it can be experienced.
>>> Venetian Glamour Section
Visit this section to read all the posts on Venetian Glamour and fashion lifestyle in Venice.


Images of Venice by Maddalena Mometti. Last image at the bottom: Google Maps screenshot.