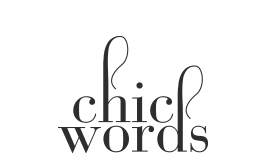 STYLE FOR SMART & CHIC SOULS
About Chic Words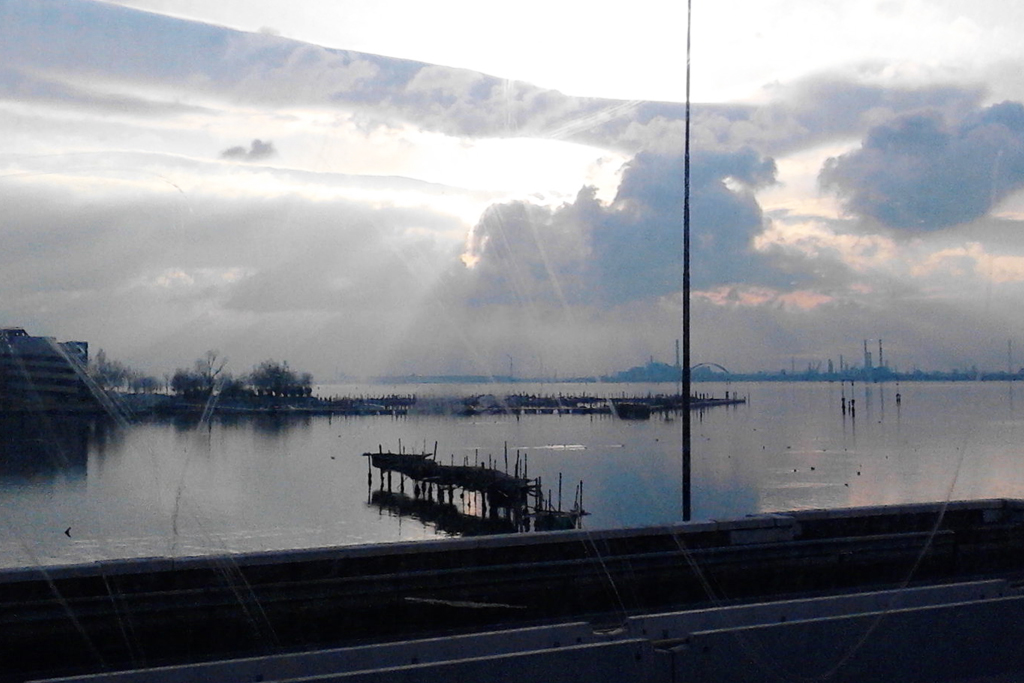 Unconventional storytelling
about high-tech fashion & fashion lifestyle in Venice
---
I've always been a huge fan of fashion magazines. Ever since I was 13, Sunday morning consisted of an immersion in the perfume of glossy pages, mixed with samples of the last famous essences. I loved getting lost inside photo shoots, finding myself in an instant in a sumptuous villa overlooking the sea, in an exotic safari and then at a beauty center in the Swiss Alps. It was a small moment of escape and an opportunity to discover beauty tips on how to improve myself or my lifestyle.
At the present time the same magazines does not give me that thrill any more. Perhaps because of the crisis in the publishing industry, that has also begun to scratch the most popular magazines, which are made thinner by reducing the number of photo shoots in exterior locations and reducing the number of specialist articles. But most probably I have changed, but without any of my friends magazines following me. However, as I think many young readers like me, I am no longer reflected by current publishing. So I decided to create a publishing project tailored for me and for contemporary young, smart and chic women.
I would like to create a website that tells fashion in a new way, avoiding empty words, adjectives, quotes of actresses, styles, movements and brands without a reason. I would like to talk about fashion in a more pragmatic way, similar to how usually we talk about design. Speaking of fashion elements that are meant to last or at least, going to understand if they are meant to last. Not about fashion as seasonal trends.
I want to go and see how collections are created, which items and technologies make a dress special, which ones let it fits you in the right way and which skills built the quality of a dress. Those skills that mean that when I wear a dress, I feel it is a nice piece, special, soft, made with care!
And so I want to go to investigate which are traditional fabrics, against this rampant globalization, and beginning around me.
Without forgetting the overall scale, but selecting what it is truly interesting in globalization or new technologies. Technologies that allow access to remote resources, carry local things elsewhere, but without losing the charm, without losing their roots and in a smart way.
Revealing to you what are, in my opinion, the new frontiers of fashion. They still have not been developed fully, but I've already seen some examples soooo interesting. I am thinking of the Ralph Loren's Polo Tech, Katy Perry's costumes or Cute Circuits' clothes.
We will see how high-tech technologies are used to create custom clothing, convertible, which can change color form, and function. Without forgetting, in this way, that if the dress becomes a technological object, it will have a different life: I can not think of throwing it after one season! Also because its recycling could become a big problem!
The recycling of tissues is already a problem, but in the case of the high-tech fabrics, as well as for electronic devices, the issue is even more complicated. And I think it is time to start asking ourselves these questions. Certainly not to give up fashion – I could not live without, and you? – but to allow fashion to evolve into a new era, the most intriguing because it will be surrounded by an aura of awareness!
Two main sections for Chic Words blog
---
I decided to organize my blog in two main sections: High-tech Fashion and Venetian Glamour.
Thanks to the fact that designers are applying innovative technologies and discoveries of science to cloths, fabrics and processes, fashion opens the way to a new aesthetic. The same concept of what is elegant changes considering new scenarios: is it chic to show off your own tweets on your dress or not? Is it just a passing fad or can it become a custom that lasts over time? Which data should be shown and emphasized and which should not? It is also a manifestation of personalization, identity and its values.
But users of the near future which values ​​will they have?
Venice is rich in ancient artisan realities that are handed down to the present day, which must be discovered and rediscovered in the light of contemporary taste. In recent years, the old shops are opening up to contaminations with different approaches and styles. We will travel together through the "calli"(the name of venetian streets) to get to know these realities.
All images are created by Maddalena Mometti