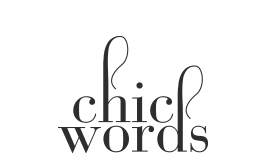 STYLE FOR SMART & CHIC SOULS
Chic Words at Venice Design Week 2016
My speech for VDW 2016
---
It was a really busy summer. There have been with a lot of events, meetings, a little little pause of fun, but especially so many job opportunities and collaborations. Only today I found a moment to stop and fix the scent of this event. Yesterday began the Venice Design Week , 2016. It is a festival, now in its sixth year, during which my Venice is alive with exhibitions, talks and workshops dedicated to design. This year the main themes is wearable technologies and I am very happy to have been invited to tell my research at the opening ceremony.
I had the opportunity to share my vision on the union between fashion and new technologies and give to the public a short preview of the experiments that I am conducting on High Tech Fashion.
These events are always really exciting: you receive cultural stimuli even just breathing in the air. In this case it is especially true, because we were hosted at the prestigious Museum of Textiles and Costume Venice, where there is an area that tells the story of the perfume in Venice and whose wonderful fragrances have contaminated actually all the rooms of the museum, even our conference room. I also met old and new friends and my Iuav University student, Marta, whose project has been selected for one of the Venice Design Week exhibition.Here we are in the image that I have chosen as a symbol of this venetian saturday.