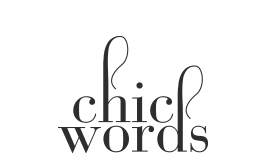 STYLE FOR SMART & CHIC SOULS
Consciously Jeans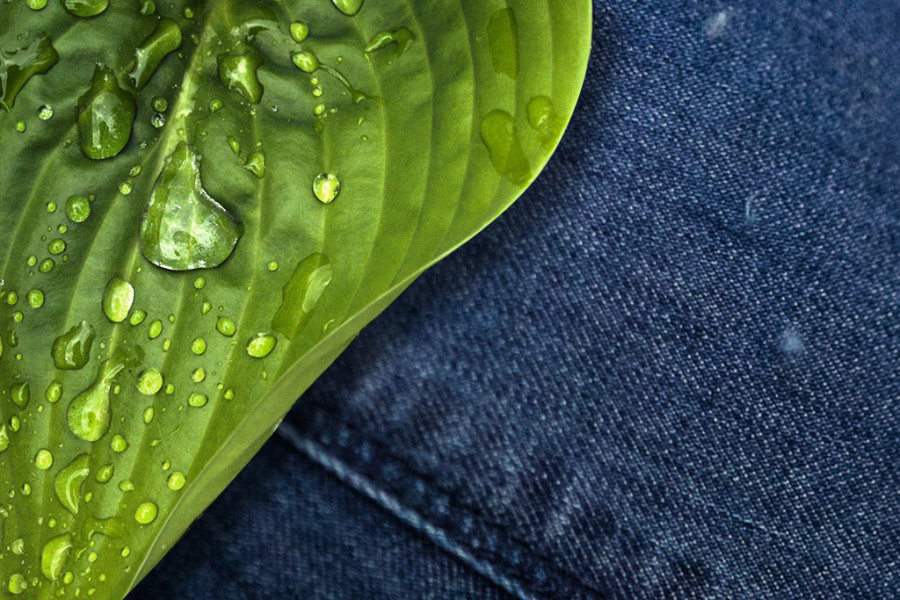 Have you ever wondered what the colour of sustainability is? From a communication point of view, sustainability is most often associated with the colour green, evoking a natural, uncontaminated image. However, this association, as images that have conditioned us in this sense have settled in our visual memory, has become an induced reflex. As you may have noticed, in the pages of Chic Words where Sustainable Fashion has been mentioned several times, the colours used have been deliberately varied (not necessarily shades of green)! In fact, I like to think that there are many ways, techniques, strategies and roads that can lead us towards a more Sustainable Fashion, thanks to the progress of research and the commitment of professionals and companies.
In my new interview I therefore wanted to present you with an in-depth look at blue jeans!
I don't know about you, but I have been craving jeans for a few days now! Spring is finally approaching and I can't wait to rediscover the pleasure of wearing a nice pair of jeans on my skin. Just the word makes me think back to open-air trips I'm already starting to smell the saltiness!
With the fear of being caught unprepared by the first warm days, today I launched into rearranging the wardrobes at home to start preparing for the seasonal change. I found some jeans from a few years ago – that I no longer wear – that I can't leave because they have accompanied me on important and pleasant occasions in my life. And I realized how widespread this fabric is in my wardrobe. But in the case of jeans, can we still talk about ecoglamour?
But in the case of jeans,
can we still talk about ecoglamour?

---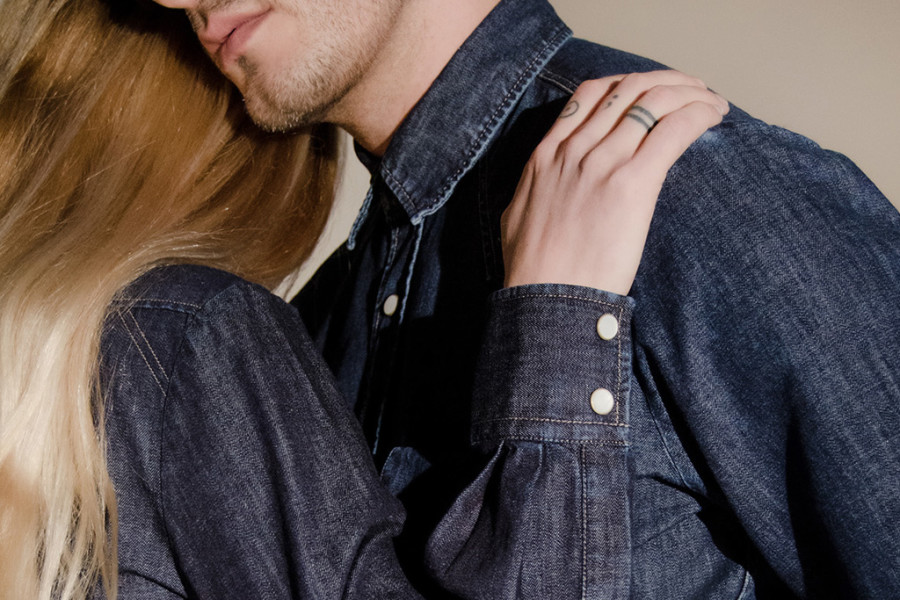 But in the case of jeans, can we still talk about ecoglamour?
I asked this question for you to a new, young and aware Italian brand and here are the answers of Fedora Agosti, Sustainability Ambassador of Par.co Denim. [Note 1]
Maddalena Mometti: Who is Par.co Denim? And, above all, do you think we can talk about sustainability in the world of jeans?
Fedora Agosti: Par.co Denim is the brand founded in 2014 by the cousins Diego and Matteo Parimbelli – the name comes from the acronym Parimbelli cousins – pursuing the idea of creating a brand that produces high quality jeans, in Italy, in a sustainable way. This becomes possible by rethinking the entire jeans production chain, applying sustainability policies right from the start of the garment's life cycle: in the choice of raw materials, accessories, suppliers, collaborators and partners. Thanks to Matteo Parimbelli's deep and direct knowledge of the world of denim and its potential, yes the challenge of creating sustainable jeans becomes possible!
Maddalena Mometti: How does a Par.co Denim collection come to life?
Fedora Agosti: Our company is currently a micro enterprise. Today, design and prototyping of the product are followed entirely by Matteo Parimbelli - who has 15 years' experience in the denim world – in collaboration with a patternmaker. This allows him to follow the entire development process of the garment and therefore to trace the supply chain with precision and to personally guarantee that the most appropriate choices are made in line with the commitment to sustainability. The company is in any case experiencing a positive moment, despite the difficult situation, and and we are planning to expand the internal design team with the aim of creating a total Par.co Denim look: so not only jeans but also jackets and much more!
Style and sustainability are two aspects that always go hand in hand in our collections. Let me give you an example. If Matteo sees a fabric or a type of colouring that he finds interesting, but whose compliance with the desire to minimize environmental impact cannot be verified, that fabric or technology is discarded. The skill lies in the search for beauty and style, but with great awareness! Our garments are made in Italy with a short supply chain 100% Made in Italy: small artisans and local companies, located within 35 km of the brand's headquarters in Bergamo, manufacture our jeans.
Short supply chain: 100% Made in Italy

---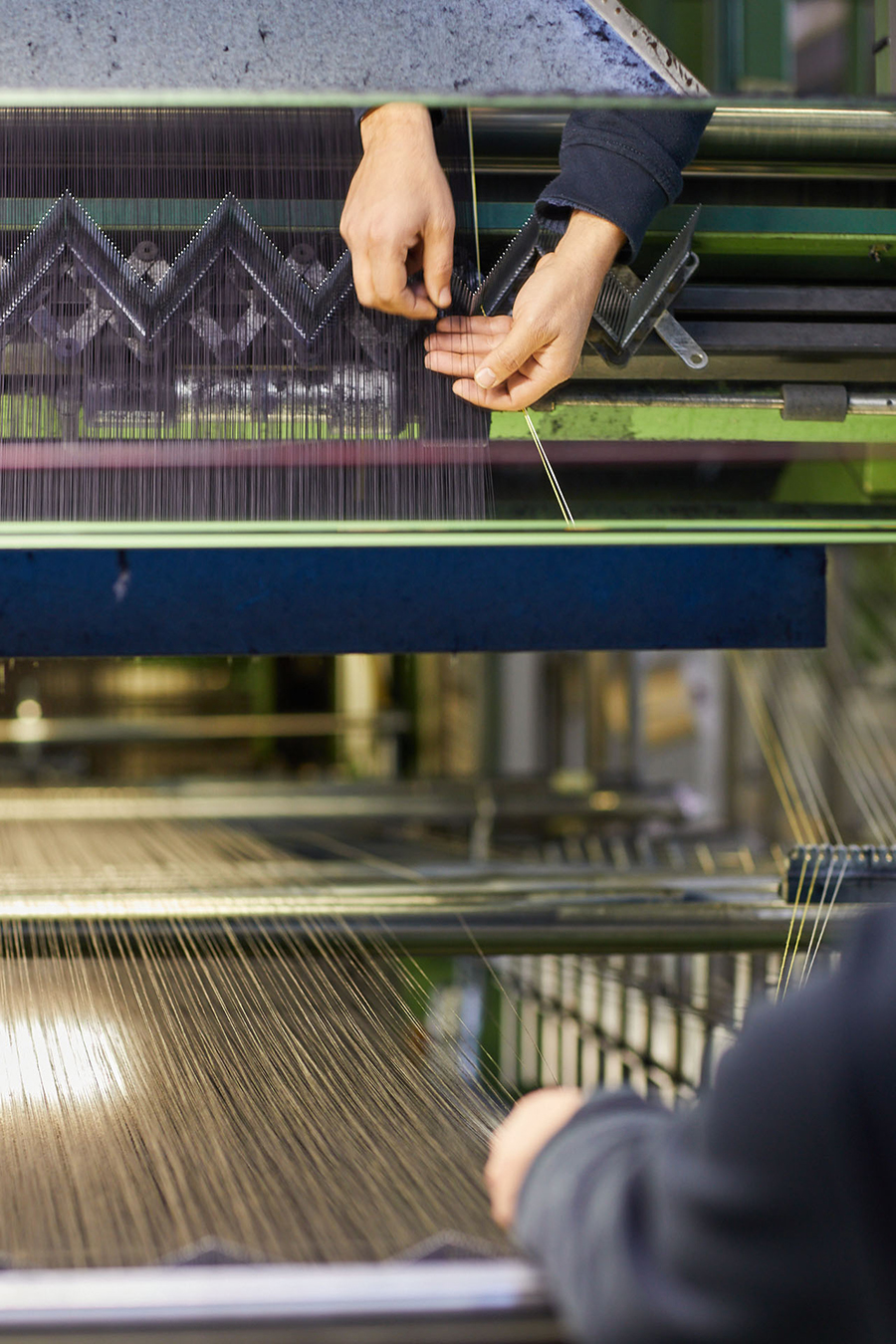 Maddalena Mometti: I saw that you took part in WHITE 2021 in Milan in February, would you like to tell me a bit about this event?
Fedora Agosti: Sure. Par.co Denim was one of the emerging brands selected to present their garments in the WSM section of WHITE Milano, the White Sustainable Market. And we are very proud of it!
The autumn-winter 2021 collection was previewed there and is a total look. It was made entirely from GOTS-certified organic cotton and Global Recycled Standard (GRS) regenerated fabric produced from regenerated polyester and recycled cotton. [Note 2] [Note 3]
For the shooting of the garments chosen for the White Sustainable Market, White Milano provided a team of professionals who interpreted the proposals of the brands.
We are currently working to participate in the summer edition!

******
WHITE Milano, founded in 2000, is an important showcase for contemporary fashion dedicated to emerging designers and stylists, which is presented during Milan Fashion Week with 4 appointments a year. It also tells the story of craftsmanship for fashion and new trends, and acts as a launch opportunity for young brands, designers and companies.
Since 2020 WHITE has also had an online presence and in 2021 it has been enriched with a series of thematic "Special Areas", one of which is dedicated to the theme of Sustainable Fashion: White Sustainable Market. [Note 4]
******

Maddalena Mometti: I read that the new Par.co Denim collections, from 2020 will use a "special" fabric, would you like to tell us about its points of interest?
Fedora Agosti: Yes, with pleasure. It's called Bio Eco Denim. It is a fabric of which we are particularly proud! It is produced by one of our trusted suppliers: Berto Industria Tessile, an Italian company that has been in business for more than 130 years! [Note 5]
We are very proud to have chosen it. It comes from one of our trusted suppliers Berto Industria Tessile, an Italian company with more than 130 years of history. [Note 5]
The raw material is, as we said before, GOTS-certified organic cotton. In this specific case, the cotton is grown – without pesticides or chemical fertilizers and without the use of genetically modified seeds – in India, where ginning also takes place. The cotton is then spun in a factory in Cene, near Bergamo, and woven by our supplier Berto Industria Tessile, near Padua.
Another element to highlight is the dyeing process. Indigo is the typical blue dye used to dye the warp, the thread that, together with the weft, will form the denim fabric. Bio Eco Denim is dyed with indigo of natural origin, i.e. from the processing of the leaves of the Indigofera Tinctoria plant through a bio-fermentation process!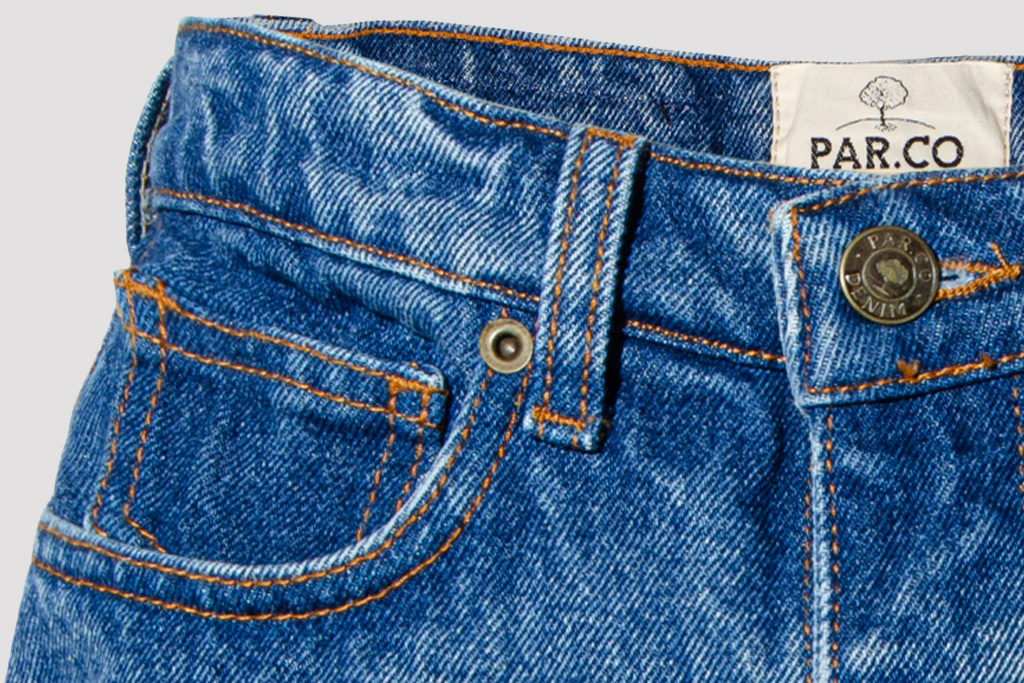 Maddalena Mometti: A curiosity, given that the topic of sustainability is becoming a major issue in the fashion industry: how does one become a Sustainability Ambassador?
Fedora Agosti: I can speak from my own experience.
I have a Bachelor's degree in Philosophy and a Master's degree in International Cooperation. During my Master's degree, I took part in an ERASMUS exchange in England, which enabled me to do an internship in the Environment and Sustainability department of the University (about 5 years ago). This experience opened my eyes to this topic and the new professions related to it. I then attended a Master's course at the Feltrinelli Foundation on sustainability in business.
Maddalena Mometti: And what does a Sustainability Ambassador do?
Fedora Agosti: When a request for a new project arrives at our company, I make an initial analysis to highlight all the potential critical points and opportunities from in term of sustainability and a list of the aspects or issues we need to document in order to take it forward.
During this period, I am starting to systematize all the company documents relating to sustainability policies: choice of raw materials, relationship with suppliers, code of ethics, workers' manual, and everything else needed to make the value of sustainability operational. By the end of 2021 Par.co Denim will draw up a proper Sustainability Strategy. As a small company we would not be obliged to draw up all this documentation, but it is something we believe in and we want to do it!
Maddalena Mometti: What are your future goals to overcome this critical moment for the fashion industry?
Fedora Agosti: We are increasingly implementing our brand's digital communication and enriching the online shopping experience. We are working on offering our customers the opportunity to personalize the garment they want to buy.
One particular shopping experience that is already available from November 2020 (and which is generating some interest) is that of pre-orders series. For spring-summer 2021, five new garments have already been launched. Here's how it works. First of all, Par.co Denim buys a square footage of fabric for the production of a defined number of garments. Then a deadline is set for reserving a garment made from that fabric at a favourable price. Production starts as soon as the requests are completed. As a result, production is carried out in small batches and on the specific request of the user, avoiding waste and overproduction. Furthermore, this system favours customization and the production of micro collections. Obviously, the system will not be 100% perfect in the initial stages, but it certainly represents a more sustainable alternative to mass production. As users become aware of the advantages and the logic of pre-orders, we trust that the system will be perfected and that we will go down this road together! As our philosophy, we would like to gradually move away from the logic of end-of-season sales and work entirely with pre-orders!
Thanks to Fedora Agosti and Par.co Denim, we can now add indigo to the colours of sustainability! As well as adding jeans to our wardrobe in the name of Sustainable Fashion.
If I had to describe this new brand with two adjectives, the words that come to mind are transparency and enthusiasm. Transparency because they are really open to presenting their business processes and raw materials as truthfully as possible. Enthusiasm because you can clearly see the desire and passion with which they want to innovate the fashion supply chain towards a sustainable model!
More gems about ecoglamour:
---
>>> Green Carpet Fashion Awards 2020 "What we wear speaks to who we are and what be believe in" Robert Downey
>>> Aquafil: a company where the economy is truly circular N.B. Aquafil is one of the sponsor of Green Carpet Fashion Award! We love it!
>>> Ananas for your ecoglamour
>>> Ecoalf: rethinking fashion business models
FOOTNOTES
[2] Interview with Fedora Agosti, Sustainability Ambassador of Par.co Denim, 18th January 2021. Par.co Denim official web site: https://parcodenim.com
[2] GOTS stands for Global Organic Textile Standard. "GOTS is the world's leading textile processing standard for organic fibers, which includes ecological and social criteria, supported by independent certification of the entire textile supply chain. GOTS-certified end products can include fibre products, yarns, fabrics, clothing, home textiles, mattresses, personal care products, as well as food contact textiles and more." Source: https://www.global-standard.org
[3] "The Global Recycled Standard (GRS) is an international, voluntary and comprehensive standard that establishes requirements for third-party certification of recycled input, chain of custody, social and environmental practices and chemical restrictions. The primary goal of GRS is to increase the use of recycled materials in products and reduce the harmful social, environmental and chemical impacts of production."
Certification requirements include: "Materials are verified to meet the ISO definition of recycled. Both pre-consumer and post-consumer materials are accepted.[…] GRS sites must meet strict social and environmental requirements. Potentially harmful chemicals may not be used on GRS products."
Source: https://textileexchange.org
[4] WHITE Milano official web site: https://www.wsm-white.com
[5] Berto Industria Tessile, official web site: https://www.berto.it

IMAGES
The images are published by kind permission of Par.co. Starting from above:
[image 1] Graphic composition by Maddalena Mometti with a detail of Par.co Denim Jeans
[image 2] Par.Co Denim fall-winter collection 2021
[image 3] Jeans weaving by Berto Industria Tessile
[image 4] Par.co Denim – jeans detail