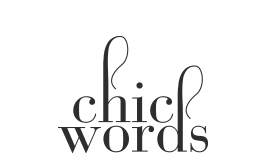 STYLE FOR SMART & CHIC SOULS
Fashion is design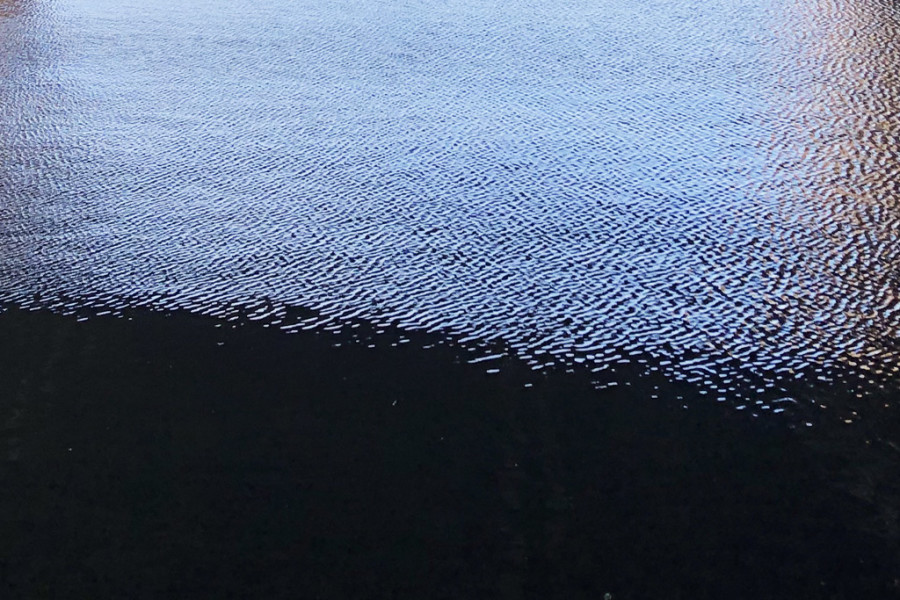 Fashion is design. Fashion is culture, creation, study, choice of materials, analysis, construction and storytelling. However, all too often this is forgotten, distracted by gossip and the context that revolves around the world of fashion.
Chic Words project was born with the aim of both telling about a new fashion (l' >>> High-Tech Fashion) and telling about fashion in a different way (i.e. in a way similar to the way design is told, considering all the aspects, phases and scientific and cultural elements that lead to the final project). To do this I chose Venice as a starting point, a unique and fragile fashion capital, a city distant from the dynamics of the traditional Fashion System, precisely because it is a city with peculiarities that require us to rethink all the conventions and ways of experiencing the urban context. And that living and observing it for years as a design student, then as a researcher and professional, has taught me to look at things differently.
So I was really excited when I learned that Pierpaolo Piccioli, designer of the Maison Valentino, had chosen my beloved lagoon city as the setting for his fashion show, and even more so after attending the event.
Venezia
as a starting point
for telling a new fashion in a new way

---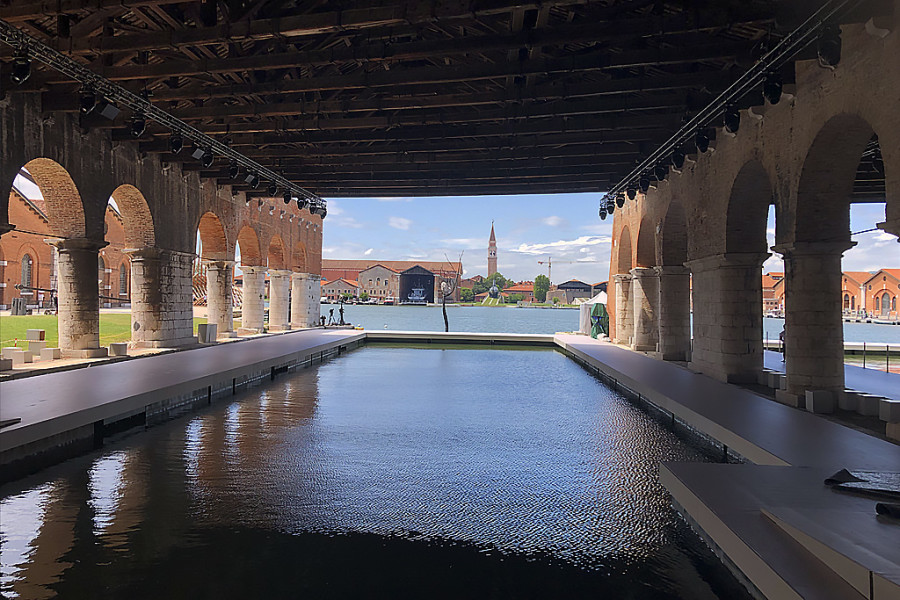 The pandemic of the 2020-2021 period has severely challenged the fashion system, and in particular the events sector, forcing us to rethink the way in which we present new collections to the public and pushing a digital transformation that was previously always kept on the sidelines. The forced advent of online events, however, has had the positive aspect of prompting reflection on the objectives of fashion shows and offering the possibility for a greater number of people to be able to follow the fashion shows in streaming, with a view to greater inclusiveness, as well as having completely disrupted the fashion calendar, opening up the possibility for maisons to organise themselves independently and surprise the public with customised formats.
Making people more involved and allowing them to document the shows live gives them a greater awareness of the work behind a collection and encourages them to formulate their own opinion.
The crisis has brought another positive aspect: a reflection by the fashion world on the dynamics of consumption and the importance of returning to the creation of valuable pieces destined to last. Fashion, which has always shared many aspects with the practice of design – and as I have always liked to consider it – was distant from it in its more ephemeral manifestations – designed to ride on momentary trends – bringing it closer to the dynamics and times of communication. On the other hand, it should not be forgotten that even design, forgetting its fundamental principles, began to look at fashion with interest and – in some cases – to behave like fashion!
Valentino Des Ateliers fashion show
---
Valentino Des Ateliers fashion show (which you can see >>> here) represents a return in grand style to Fashion with a capital "M". Fashion that is dream, project and art, contemporary but also beyond time. Just like the city of Venice, which always manages to offer new emotions.
Imagine a stretch of water at sunset, framed by a small courtyard of historic buildings and "two imposing aquatic canopies built between 1568 and 1573 in the Darsena Novissima and used to shelter rowing galleys that did not need trees", these are the Gaggiandre of the Venice Arsenal where, on 16 July 2021, floating dresses paraded suspended between water and sky, amidst reflections of light and reverberations of the lagoon. A collection suspended in a perfect balance between art and design that reinterprets iconic shapes of the maison with vibrant and saturated colours.
Pierpaolo Piccioli, designed the collection in collaboration with 17 contemporary artists, mostly painters, selected together with Gianluigi Recuperati. Piccioli dialogued with them to internalise and rework their respective poetics. Bringing together the fashion atelier and the art atelier, he gave life and three-dimensionality to the pictorial works. "Venice was part of the vision I had from the beginning. It was the only place in the world in which to present such a collection, a context in which nothing could be added or taken away," said the designer. The lagoon city has a long tradition of linking art and fashion from the days of the Serenissima to Peggy Guggenheim's circle. (And we will re-discover it together on these pages in future articles!)
The fashion show also arrives at the Arsenale immediately after the G20 Economy in a symbolic dialogue on the climate of recovery and return to the fundamental themes for society, a return to the essence.

******
The artists involved in the Valentino Des Ateliers collection project are: Joel S. Allen, Anastasia Bay, Benni Bosetto, Katrin Bremermann, Guglielmo Castelli, Maurizio Cilli, Danilo Correale, Luca Coser, Jamie Nares, Francis Offman, Andrea Respino, Wu Rui, Sofia Silva, Alessandro Teoldi, Patricia Treib, Malte Zenses and Kerstin Bratsch.
******


More gems about new ways to do fashion:
---
>>> Digital Glamour: when fashion opens up new worlds "Digital as the fifth element, in addition to air, water, earth and fire" by Chic Words
>>> Green Carpet Fashion Awards 2020 "What we wear speaks to who we are and what be believe in" Robert Downey
>>> Aquafil: a company where the economy is truly circular PAY ATTENTION: Aquafil is one of the sponsors of the Green Carpet Fashion Awards! We love it!
>>> Ananas for your ecoglamour
>>> Ecoalf: rethinking fashion business models




IMAGES
All photos were taken by Maddalena Mometti during her visit to the Gaggiandre, Venice.